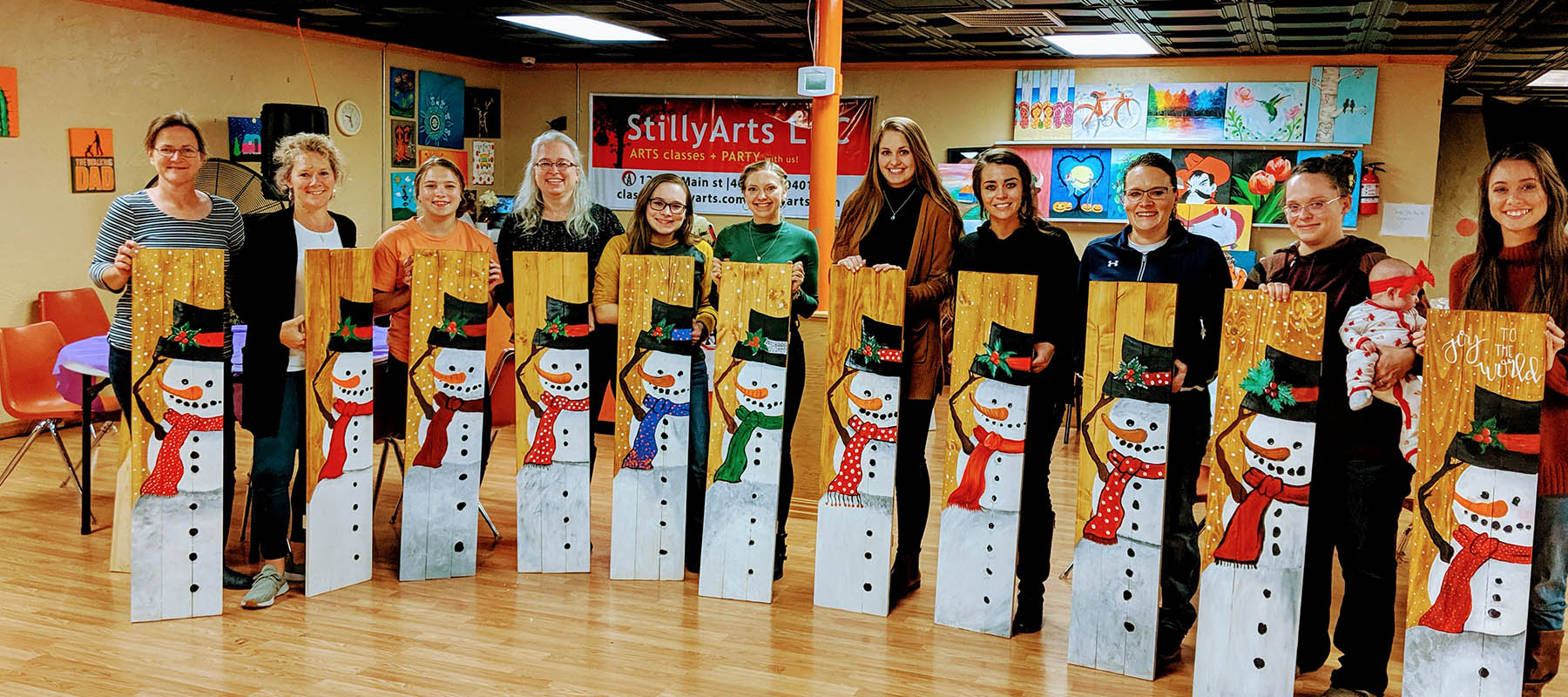 StillyArts staffed by professional artists offers Paint and Sip events, birthday parties, art classes for all ages and art camps during summer / school`s out days. The perfect fun night out for Girl`s night, Church groups, Civic groups, Scouting groups, Date night, Family Reunion, Corporate team building, Book clubs, you name it! Events at the studio or offsite.
 Special!!
Call us to book your in person private paint party at 405-547-0401 
Paint and Pizza night every Friday!
Join us every Friday for a black light paint party!
You are invited to attend Friday night paint and pizza party. Choose your painting at the studio. We will provide pre drawn canvas and cheese Pizza for all the participants. You can bring your food and beverages too. This is a family event and all ages are welcome. 6 years and older can be dropped off at the studio, while younger kids need to accompanied.
Seats are very limited!
Time: 5:30pm to 7:30pm
Scroll down to register.
Fee: $20 (8x10 canvas + pizza) / $30 (11x14 canvas + Pizza)
Ceramics Glazing  family night every Friday!
This is part of Paint and Pizza night every Friday. We have variety of ceramic sculptures to choose from. Prices vary as per the piece. You pay $10 studio fee which includes the pizza + all painting supplies + firing the sculpture.
Register here: Form
Feel free to call us at 405-547-0401 for any questions.
Paint and Sip party
Paint and Sip event!
A paint master artist will provide step by step instructions for creating your own masterpiece. Wine/Beer will be available for purchase during the event! This is 21+ event and you are welcome to bring snacks to accompany the drinks and have a wonderful time with friends and family.
Call us at 405-547-0401 for any questions or booking by phone.
BOOK TODAY!
Workshops!